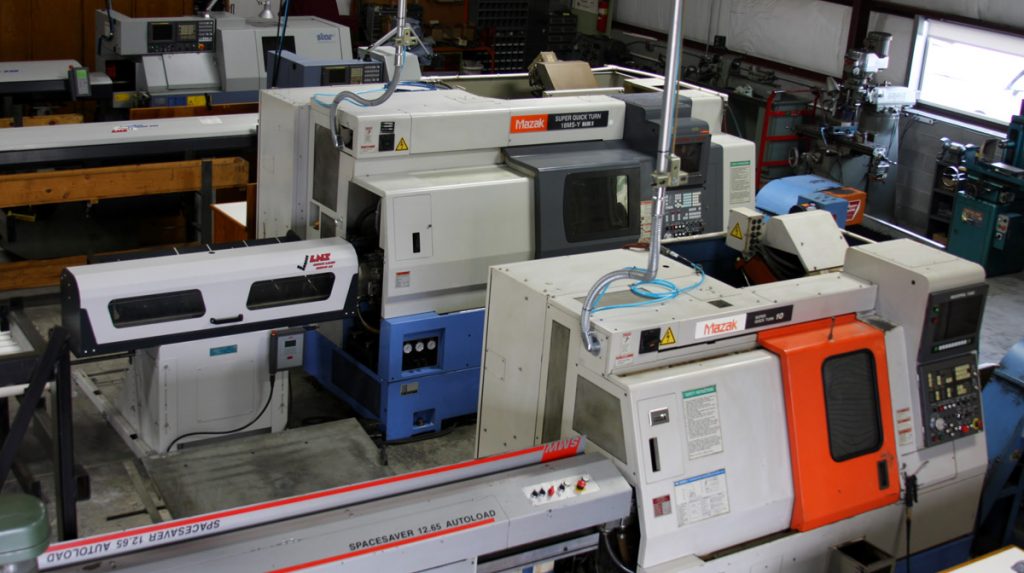 Our fully automated CNC turning centers allow consistent machining of parts, holding tolerances down to .0002. We take great pride in the fact that our experience and expertise has allowed us to accept jobs and produce parts that other machine shops have not been able to do.
Our machines and capabilities include:
2 to 4 axis Mazak Turning Centers: bar capacities To 2-5/8″ thru the spindle, and chucking up to 10″
Star Swiss Machines: capacities to 1-1/4″ diameter, holding tolerances down to .0002 thru a wide range of material
Manual mill and lathe capacity
A small fabrication department to meet your needs
Simple to complex parts, small to large production runs, and prototyping. Give us a chance to quote your next job—you won't be disappointed.