For over 37 years we have been producing high quality custom machined parts, meeting our customer's needs and expectations by using our expertise and workmanship.
We provide:
Quality, precision-machined parts to exact specifications
Reliable, consistent and diverse machining on our Mazak and Star machines.
Bar capacity up to to 2 5/8″
Chucking up to 10″
Small to large production runs
A small fabrication department
Manual mill and lathe capability
Competitive pricing
On-time delivery
Superior customer service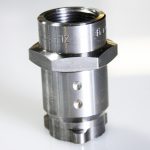 We are experienced in producing parts for medical equipment, food and beverage dispensers, logging and mining equipment, office machinery, agricultural machinery, sports equipment, truck & RV parts and other integrated assemblies and diverse industries.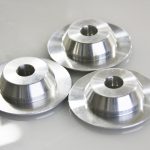 Our expertise is unique in the CNC industry. We pride ourselves on manufacturing parts many CNC machine shops are not willing to produce. We are determined to meet every customer's needs because our success is based on our customer's success.